Under Armour Sees Continued Growth Thanks to These 3 Athletes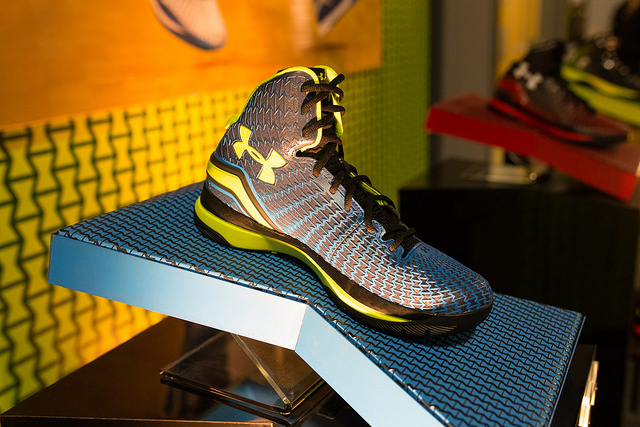 Under Armour (NYSE: UA) is growing at a rather quick pace, as the company reported a 29% growth in revenue since last year which has caused its stock price to grow 7.3%. According the Business Insider, Under Armour's CEO, Kevin Plank, stated that this tremendous growth has to do with three people who don't even actually work for the company.
Instead, it is the success of three Under Armour athletes, Jordan Spieth, Misty Copeland, and Stephen Curry, that attribute to this growth. Due to Curry's success in the NBA Finals, Copeland becoming the first black woman to be named principal ballerina American Ballet Theater, and Spieth's two major championship wins this year, the brand has seen higher sales of related items, such as women's products, basketball shoes, and golf apparel. Plank expressed, "These three athletes have combined to teach us one incredibly valuable lesson that we need to think bigger."
According to Business Insider, Under Armour passed Adidas (XETRA: ADS) to become the number two sportswear company in the world and is continuing to grow on a global scale. With its continued growth,  it looks as Under Armour is gearing up to go head to head with sportswear giants, Nike (NYSE: NKE)
For more business and financial news, click here.