Yelp Reports Its Quarterly Loss Causing Stock to Fall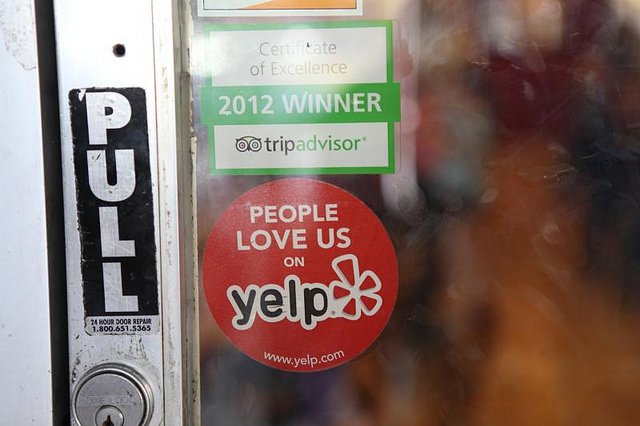 Yelp (NYSE: YELP), the consumer-driven review website that ranks local businesses, reported it lost money in its first quarter and shares fell to a startling 16% after the market closed on Wednesday. According to Forbes, Yelp reported a loss of $1.3 million, or two cents per share, compared to a loss of $2.6 million, or four cents per share, during the same period last year. Addition to this, the company's outlook for the year was much lower than expected.
Only last year did Yelp pull its first annual profit as a public company, reporting profit in the three quarters following. Yelp's local advertising, which generated a majority of their revenue, making $98.6 million in the quarter, saw a 43% increase in accounts, as reported by Forbes. However, its average of monthly unique visitors total only grew 8% from last year. As as a result, Yelp's CEO, Jeremy Stoppelman, stated it will continue to "increase engagement and drive awareness" in hopes to increase this number. 
There are currently more than 77 million reviews posted to Yelp, with six million of them added during this quarter. Yelp reports that it continues to see a growth in mobile use, climbing 29% to 79 million, while desktop use experiences little change. With its shares down 8% in the last year, the company recently purchased Eat24, an online food delivery service in efforts to draw more customers to Yelp.